Table of Contents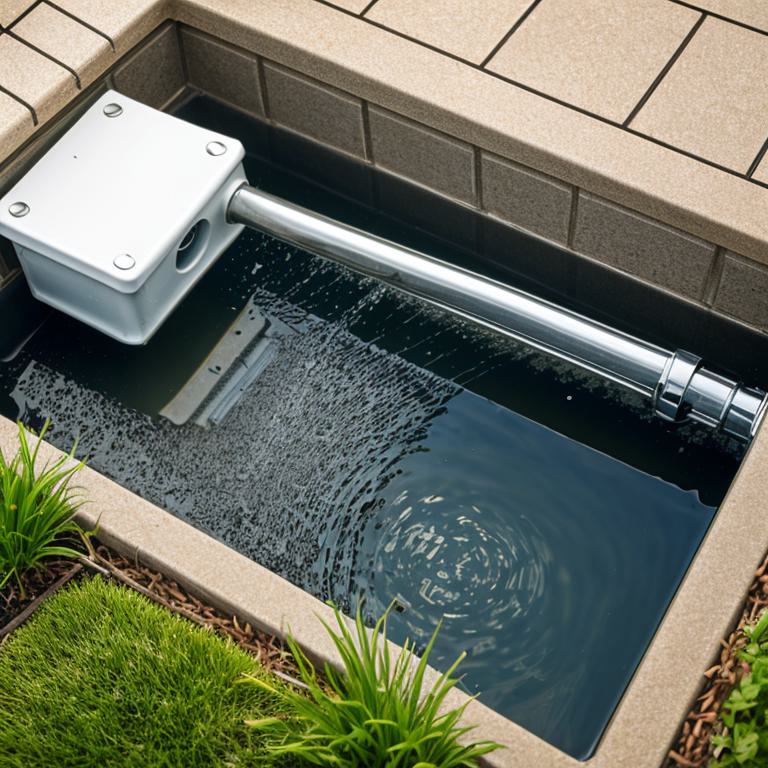 Defining Drain Expertise
In the intricate world of domestic and commercial plumbing, the ability to offer comprehensive drain cleaning services stands as a hallmark of true expertise. Newman's Plumbing Service represents the epitome of such proficiency in the Hampton Roads region. With a blend of traditional values and modern technology, they have set a precedent in reliable and efficient plumbing solutions. This attention to detail and commitment to excellence ensures that every drain cleaning job in Chesapeake and Virginia Beach is not just another task, but a mission to sustain the health of plumbing systems and the happiness of customers.
As a seasoned expert in the plumbing landscape of Hampton Roads, we at Newman's Plumbing have seen our fair share of blocked drains and the havoc they wreak on a household. The methodical approach we take to Drain Cleaning Chesapeake is a testament to our decades of experience and unwavering commitment to our community's comfort and safety.
When it comes to Drain Cleaning Chesapeake, our first step is always a meticulous examination. It's like detective work where we analyze the symptoms–slow draining, peculiar gurgles, or an unexpected whiff of unpleasantness–and trace them to their root cause. Armed with state-of-the-art tools and a hefty dose of expertise, our team works diligently to identify and resolve the issue with minimal disruption to your day-to-day life.
Our foresight in equipping our team with advanced technology paves the way for solutions like trenchless pipe replacement. This innovative technique is a perfect illustration of how we, at Newman's Plumbing, stay ahead of the curve and minimize the impact on your property. It's this holistic view of plumbing that defines our approach to Drain Cleaning Norfolk services.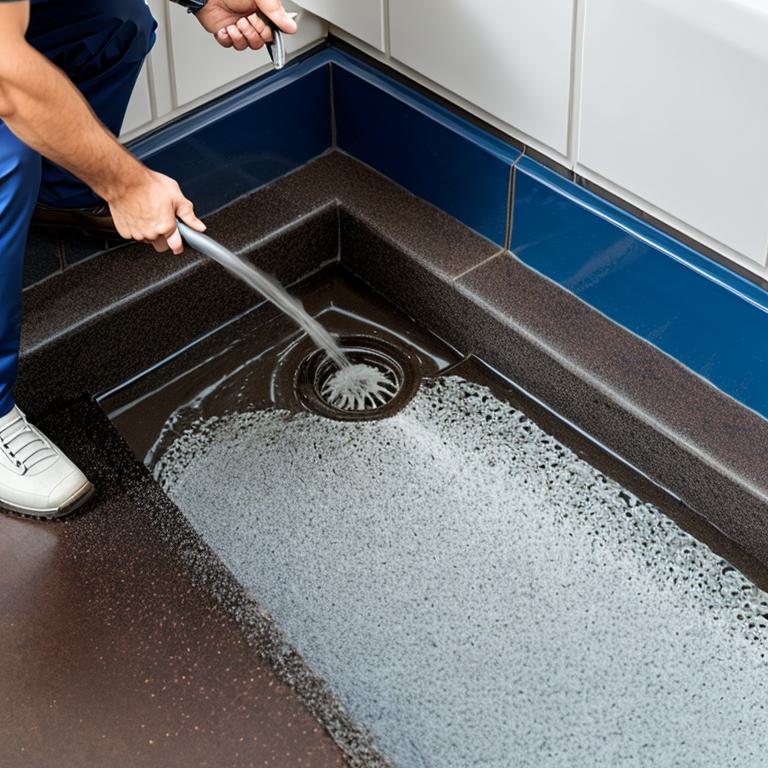 Services That Go Beyond the Pipe
At the heart of our Drain Cleaning Chesapeake services lies a philosophy rooted in preventative care. We believe that routine maintenance is the key to nipping potential issues in the bud, saving our clients time and money in the long term. But when the unexpected happens, our Chesapeake community knows that our 24/7 emergency service is just a call away.
Whether it's a stubborn clog or an enigmatic pipeline issue, our team's collective prowess ensures a swift and efficient resolution. Feedback from clients like Paul Baker praises our team's quick response and the elimination of the underlying problem with speed and skill. This kind of customer experience is the cornerstone of what we offer at Newman's Plumbing.
We take pride in our transparent pricing structures, offering choices that work best for our customers' budgets. It's a practice that reflects our core values of honesty and integrity, and it's part of what makes our Drain Cleaning Chesapeake service stand out. We eschew hidden costs, ensuring a clear and straightforward experience.
Our water heater services, starting at an all-inclusive rate of $850, illustrate our commitment to affordability without compromising on quality. This is a point of pride for us, positioning Newman's Plumbing as a beacon in the community for both value and trustworthiness.
Commitment to Customer Satisfaction
The lifeline of our Drain Cleaning Chesapeake services is constructed upon a solid foundation of customer satisfaction. So profound is our pledge to this principle that we guarantee 100% satisfaction on all work we undertake. It's not merely a promise; it's a lifetime commitment to maintain the quality that our customers have grown to expect from us.
In our two-decade journey, anecdotes like that of Tray Cee have painted a picture of a service provider that goes beyond mere plumbing solutions. It's about creating a seamless experience where the stress typically associated with plumbing issues is replaced by relief and contentment. It's about being a dependable part of the Chesapeake community's fabric.
And beyond the service call, our efforts are continuously aimed at educating our customers on best practices for drain maintenance. It's a shared journey toward proactive care, where we equip our clients with knowledge and tips to maintain their plumbing well after our technicians have left. This educative approach is another layer to our comprehensive service package, making Drain Cleaning Chesapeake synonymous with Newman's Plumbing.
With every twist of the pipe wrench and turn of the drain snake, we reinforce our commitment to these values. And as we look toward the future, our vision remains clear–Newman's Plumbing will continue to be the embodiment of excellence in Drain Cleaning Chesapeake, a service not just performed, but perfected with each passing day.
Understanding Drain Cleaning Virginia Beach
At Newman's Plumbing, we've encountered just about every type of drain issue imaginable in the Hampton Roads area. When it comes to Drain Cleaning Virginia Beach, we understand that a swift response and a thorough job are paramount to keep your home or business running smoothly. Clogged drains can spring from a multitude of sources–grease buildup, soap residue, hair, or even foreign objects inadvertently dropped down the sink. Our approach to Drain Cleaning Virginia Beach focuses on both immediate resolution and preventative measures to ensure long-term functionality.
Our experienced technicians deploy a range of tactics tailored to the specific situation at hand. Whether it's the kitchen sink or a main sewer line, we utilize state-of-the-art technology such as high-pressure water jetting alongside time-honored techniques like snaking, always ensuring we choose the least invasive and most effective method. Drain Cleaning Virginia Beach isn't just about unclogging; it's about maintaining the integrity of your pipes for years to come.
After two decades in the plumbing industry, we've learned that every drain tells a story. Our clients trust us not only because we clear their drains but because we educate them. From avoiding certain materials going down the pipes to recognizing early warning signs of a blockage, we empower our Virginia Beach community with the knowledge to help prevent future issues.
The Personal Touch in Our Drain Cleaning Services
As residents of the Hampton Roads community, we don't just offer services; we build relationships. When you call on us for Drain Cleaning Virginia Beach, you're getting more than a quick fix. You're gaining a partner in plumbing. Our team listens to your concerns, takes time to investigate the cause of your distress, and offers personalized solutions that fit your particular needs and budget.
Over the years, we've seen how a backed-up drain can disrupt a family's routine or slow down business operations. It's why each of our Drain Cleaning Virginia Beach calls is handled with urgency and care, as if we were servicing our own homes. Our plumbers come prepared, not just with tools, but with empathy, respecting your time and property throughout the entire service process.
In our interactions, you'll find our plumbers to be knowledgeable advisors, offering insights and tips on maintaining your plumbing system. Be it discussing the benefits of regular maintenance or simply explaining how different substances affect your drains, we believe in transparency and education for all our clients.
And then there's the unexpected emergency, which knows no clock. Our 24/7 availability for Drain Cleaning Virginia Beach emergencies embodies our dedication to being there when you need us the most. It's the peace of mind we provide, knowing that day or night, a trusted professional is just a call away.
Our Commitment to Quality Drain Cleaning Virginia Beach
Quality in Drain Cleaning Virginia Beach begins with the people performing the work. At Newman's Plumbing, we take immense pride in our team's expertise. Each plumber boasts at least five years of in-field experience, ensuring that every job meets not just the industry's standards but our own elevated benchmarks for excellence.
We've been part of this community for over 20 years, and our commitment has always been to deliver Drain Cleaning Virginia Beach services that are a cut above the rest. The positive feedback from loyal customers like Paul Baker and Tray Cee fuels us to continually hone our craft and exceed expectations. After all, a job isn't complete until our customers are satisfied, and their drains are running cleanly and efficiently.
When we talk about Drain Cleaning Virginia Beach, we're not just thinking about the present clog. We're considering the future health of your entire plumbing system. Our holistic approach means we don't just stop at clearing a blockage; we assess the overall condition of your drains. Whether you're in need of minor maintenance or a major overhaul, we provide transparent options tailored to your needs without upselling unnecessary services.
It's not just our technical skills that stand out; our transparent pricing structure adds another layer of trust to our services. We offer pricing by the job or by the hour, ensuring you understand exactly what you're paying for without any hidden costs. Add to that our 100% guarantee on all work, and you have the Newman's Plumbing promise of exceptional service every time you need Drain Cleaning Virginia Beach.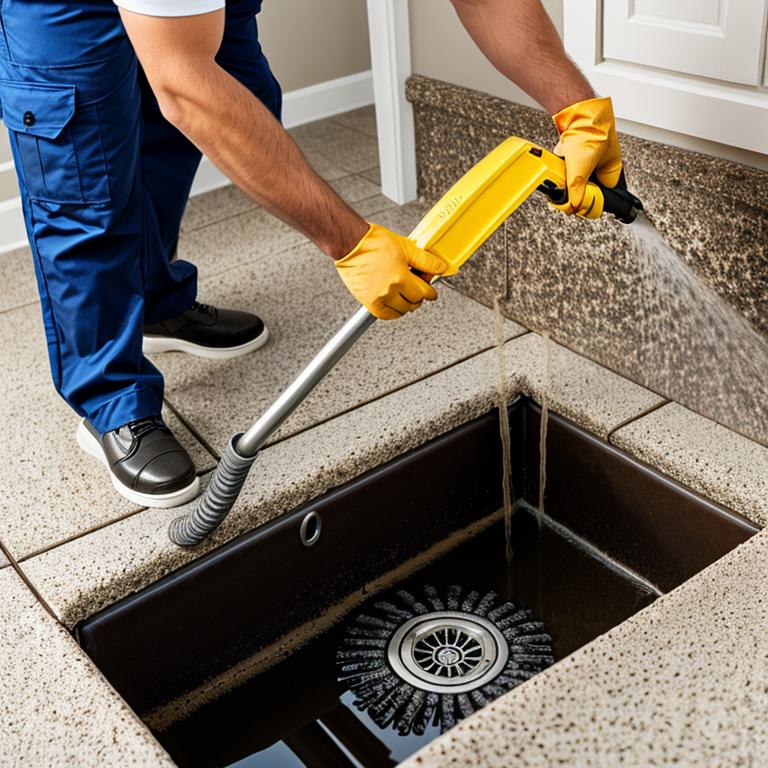 Exemplary Customer Experience
The narrative of Newman's Plumbing is one etched in the dedication to superior drain cleaning services and an unwavering focus on customer contentment. In Chesapeake and Virginia Beach, the company continues to elevate the standards of plumbing excellence, standing as a reliable, knowledgeable, and compassionate ally to the community. It is this relentless pursuit of perfection in every job and the drive to provide education and long-lasting solutions that renders Newman's Plumbing not just a service provider, but a vital contributor to the well-being of the community's homes and businesses. As they venture forward, their legacy of quality, integrity, and customer satisfaction remains the beacon that guides their path to success.
Is it expensive to unclog a drain?
As part of the Newman's Plumbing family, I can share that the cost of unclogging a drain can vary widely, depending on the severity and location of the clog. Minor clogs can often be resolved with simple methods at a lower cost, while more complex blockages may require advanced techniques and therefore, be more costly. We strive to offer fair, competitive prices and provide transparent pricing structures so there are no surprises. Remember, addressing a clog early can save you from more expensive repairs down the line.
How much does a plumber charge for a drain?
Pricing for drain services is not one-size-fits-all. Here at Newman's Plumbing, we charge based on the specific issue at hand, whether it's a standard drain cleaning or a more extensive repair. We can either charge by the job or by the hour, depending on what makes the most sense for the situation. Rest assured, we're up-front with our costs and we aim to offer solutions that fit within your budget.
How often should drains be cleaned?
Regular drain cleaning can prevent major blockages and maintain the health of your plumbing system. We generally recommend having your drains professionally cleaned every year or two, depending on the usage and what goes down them. Commercial drains or those in homes with high usage may need cleaning more frequently. This routine maintenance can be a cost-saving measure, preventing serious clogs or damage.
How do plumbers clean drain pipes?
Our technicians employ various methods to clean drains, tailored to the complexity of the blockage. We might start with snaking to break up simple clogs, or utilize high-pressure water jetting for more stubborn or extensive blockages. We also offer eco-friendly options and can perform video inspections to pinpoint the issue. The goal is to not only clear the immediate problem but to do so in a way that minimizes the risk of future issues, all while being mindful of your property and the environment.
What are some common misconceptions about drain cleaning that homeowners should be aware of?
One common misconception is that all drain cleaning products and methods are equal. For instance, over-the-counter chemical cleaners can sometimes do more harm than good, potentially damaging pipes over time. Another misconception is that a clogged drain is just an inconvenience and can wait to be fixed. In reality, ignoring a clog can lead to more significant and costly problems. At Newman's Plumbing, we emphasize the importance of professional intervention, which can save homeowners from bigger headaches in the future.
What are the signs that a drain needs cleaning?
You'll want to watch for warning signs like slow draining, gurgling noises, or unpleasant odors emanating from your drains. These symptoms suggest a blockage is forming, and addressing them promptly with professional drain cleaning can avert a full-blown clog. It's best to call us at Newman's Plumbing before these minor issues become major disruptions to your home or business.
What steps can homeowners take to prevent drain clogs?
Prevention is key. Be mindful of what goes down your drains – avoid disposing of grease, coffee grounds, and non-biodegradable items in the sink. Installing drain strainers can catch hair and other debris, and regularly running hot water down the drains can help dissolve any build-up. We also recommend a professional drain maintenance regimen to keep your system flowing smoothly. Let's work together to keep those drains clear!
Are there eco-friendly drain cleaning options available?
Absolutely! At Newman's Plumbing, we care about the environment and offer eco-friendly solutions like enzymatic drain cleaners that use natural bacteria to break down organic material in your pipes. Another method includes high-pressure water jetting, which uses water only, no harsh chemicals, to effectively clean your pipes. We're always happy to discuss the best green options for your needs.
What are the benefits of trenchless technology in drain cleaning and repair?
Trenchless technology is a game-changer. It allows us to repair or replace pipes without the need for extensive excavation, preserving your landscaping and saving time and money. It's less invasive, more efficient, and just as durable as traditional methods. We're proud to offer this advanced option at Newman's Plumbing, keeping your property intact while we take care of the underground work.
Are emergency drain services available, and what do they entail?
Yes, emergencies rarely happen at convenient times, which is why we offer 24/7 emergency drain services. Whether it's a burst pipe in the middle of the night or a severe blockage on a holiday, our on-call technicians are ready to respond swiftly to minimize damage and restore functionality to your plumbing system. Just give us a call, and we'll be there.
How should homeowners go about choosing the right plumber for their drain cleaning needs?
When selecting a plumber, look for a reputable company with experienced, certified professionals – like us at Newman's Plumbing. Check for positive testimonials, clear pricing policies, and a satisfaction guarantee. A trustworthy plumber should be able to provide a full range of services and be readily available for emergencies. It's about finding a partner in plumbing who values both the quality of work and customer service as much as you do.